Apple's 'Red Friday' Lunar New Year Sale to Take Place on January 10 in Asia
Apple today announced its annual Lunar New Year sale, a one day event for Asian countries that is also known as "Red Friday" because of its similarity to November's Black Friday sales.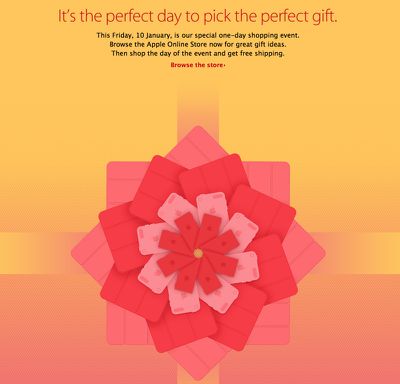 During the event, which takes place three weeks before the Lunar New Year, Apple will be offering deals on Macs, iPads, iPods, and accessories like the Smart Cover. It is unclear whether Apple will offer traditional price cuts or instead give customers gift cards with purchase as it did in the United States during Black Friday. In previous years, Apple has offered modest cash discounts on products.
Discounted prices will be available in China, Hong Kong, Malaysia, Singapore, South Korea, Taiwan, and Thailand, on Friday, January 10. Last week, Apple also held its annual "Lucky bag" promotion for Japanese customers.
(Thanks, Andrew!)