Apple Increasing iPhone 5s Production by 75%, Cutting iPhone 5c Orders by 35%
Apple is cutting iPhone 5c orders from its suppliers by 35 percent according to analysts at NPD DisplaySearch (via AllThingsD), echoing prior reports from The Wall Street Journal and Reuters.
However, the new report goes further, claiming that iPhone 5s production has been boosted by 75 percent. This would seem to be promising news for Apple because increased sales of the 5s would lift its average revenue per iPhone sold.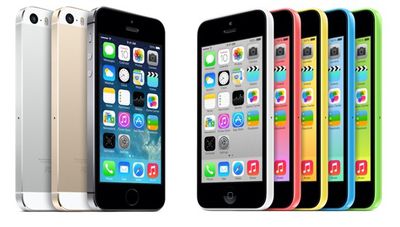 While the fate of the iPhone 5c is still to be determined, the iPhone 5s is doing quite well, indicating that Apple still has a strong hardcore base for its premium devices. It is worth mentioning that iPhone 5 production is scheduled to end Q3 2013; iPhone 4s's end of life is still to be determined, as it still receives orders of 1 to 2 million units per month and only recently started selling in Indonesia.
The iPhone 5s has been in somewhat short supply with shipping lead times of 2-3 weeks from the Apple Online Store.
Apple recently began a new print ad campaign for the iPhone 5s, the first advertisements we've seen for that device after several weeks of a sustained and prominent television campaign for the iPhone 5c.
Apple CEO Tim Cook warned earlier this year about looking at any particular rumor out of the company's supply chain because, even if one is accurate, they do not paint a full picture of Apple's operations.