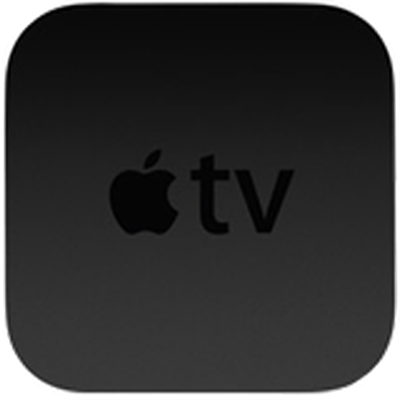 Amazon France and Amazon Germany are now displaying an avaliability date of October 23 for the Apple TV, indicating that a new version of the device may be available soon after after Apple's media event next week, reports German website iFun [Google Translation].
While the model number listed for future availability on both stores is that of the European 3rd-generation Apple TV, a new model of Apple's set-top box is well overdue for an update, having gone 590 days without a major release. A tweet from the well-connected MG Siegler last month hinted at an incoming updated version of the hardware, with Apple also releasing a major update for the Apple TV in September that brought iTunes Radio and AirPlay from iCloud functionality.
Apple will hold a media event next Tuesday, October 22 and is expected to unveil both the fifth-generation iPad and the second-generation iPad mini, along with other Apple products such as OS X Mavericks and the Mac Pro. However, potential announcements of other new products, such as an updated Apple TV and new MacBook Pros, is also likely at the event.