Staples May Begin Selling iPads and iPods on its Website Starting Next Month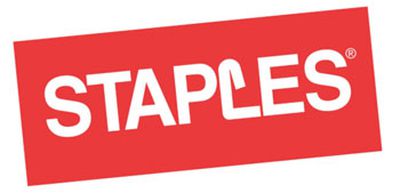 Apple and Staples have agreed to a deal to sell various iPad and iPod models on the Staples online store in the U.S., reports 9to5Mac. The deal will potentially expand to Staples' retail stores as well if the company is able to sell a certain amount of iPads per week.
The source says that if each Staples store refers one iPad sale per week in October, two per week in November, and five per week in December, Apple will be willing to sell iPads in physical Staples locations.
If Staples is able to meet Apple's sales goals it could see its brick-and-mortar stores selling iPads and iPods by early 2014, according to 9to5Mac. It would also be the second successful Apple test for Staples, as it appears that Apple and Staples' deal to sell accessories was a "testbed" to see whether Staples' customer base and Apple's products were a good fit.
In March, MacRumors revealed screenshots of training materials for Staples' sales associates that educated them on Apple's various products, including Macs, Apple TV, iPhones, iPads and more.
Currently, Staples sells iPads on its online store in Canada. Expanding into Staples' 1,500 United States retail stores would be a significant expansion of Apple's distribution chain. Staples also offers an appealing channel for businesses that already have billing accounts and existing relationships with the retailer for office supply needs.