New Photos of Alleged iPhone 5C Packaging and Manual
New photos of Apple's alleged low-cost iPhone 5C have surfaced this weekend, with one photo coming from website iApps.im showing many devices in a red plastic shell, with the other two photos coming from Chinese site Weibo depicting a phone diagram, instruction manuals, legal information and SIM card ejection tools. The three photos were noted by 9to5Mac.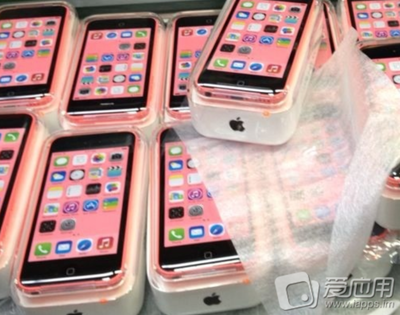 The packaging in question appears to be consistent with an image that surfaced in July that first displayed the "iPhone 5C" name, with the paper included in the packaging also appearing to match the shape of the plastic shell. The shape of the device also pictured appears to match a photo last month of various iPhone 5C devices being tested at a Pegatron factory, a notable supplier to Apple.


As stated in our iPhone 5C roundup, the low-cost phone is expected to arrive with a plastic rear shell available in multiple colors such as yellow, blue, red, green, and white to be offered. The phone's internals are expected to be similar to that of the iPhone 5, with the device expected to carry an A6 chip, 4-inch Retina display, 8-megapixel rear camera, and 1.2-megapixel front camera. The device is also estimated to be $400-$500 without a service contract based on analysis over the past few months.


Apple's iPhone 5C and flagship iPhone 5S are both expected to be unveiled at a September 10th media event, and will likely launch in the first wave of markets on September 20th.