Apple Could Still Be Planning Television-Related Announcement for Late This Year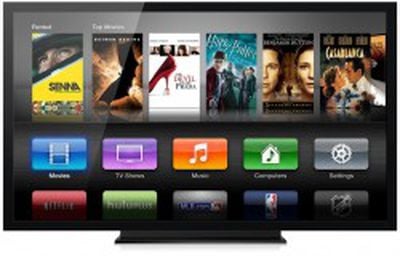 Back in February, former TechCrunch writer and Google Ventures partner MG Siegler reported that he was hearing "chatter" about Apple making a significant push into television in the fall of this year. While Siegler was unable to say whether the push would include an actual television set from the outset, he believed that something was indeed happening, whether it be opening up the existing Apple TV up to third-party developers or launching a new Apple TV set-top box with expanded capabilities.
Siegler appeared on yesterday's episode of The Talk Show with John Gruber, and near the end of the podcast talk turned to Apple's plans for a lower-cost "iPhone 5C" and the iWatch. But as noted by Business Insider, Siegler also slipped in a brief comment indicating that Apple may still be planning some sort of television announcement for "as soon as this November". The relevant bit begins at the 1:27:00 mark of the podcast:
Not to go into rumor central here but the latest things I've heard, that some sort of television product — not necessarily a television screen but something — could be coming as soon as this November. And I think there's some surprises there about what it could actually be and I don't know this for sure yet, but there's been whispers about, so I'm not going to write anything about it, but there's whispers out there that the interaction with it could be the interesting thing. People have talked about voice, but I think that that might be out the window and there might be some new way to interact with whatever this thing is.
Apple has been expanding its Apple TV offerings in recent months, working more closely with TV content providers to host their content on the set-top box. Back in June, Apple added several new channels to the box, including WatchESPN, HBO GO, Sky News, anime site Crunchyroll, and music concert and documentary streaming service Qello. Apple is also close to launching a Time Warner Cable app and television network The CW has said that it is working on an app for the device.