Steve Jobs Once Considered Killing Apple's Pro Products
Ken Segall, the creative director behind the Think Different campaign and author of Insanely Simple, a book about his experiences creating advertising for Apple, writes in a blog post about Apple's "evolving view of 'Pro'" that Steve Jobs once considered killing Apple's entire line of Pro products.

Would Apple ever even think about saying goodbye to the pro market?

I hope you're sitting down for this, but Steve Jobs did in fact once consider that very option.

This was back in the days when iMac had established itself as a global bestseller. During one of the agency's regular meetings with Steve, he shared that he was considering killing the pro products.

His rationale was as you might expect: consumer products have an unlimited upside, while pro products are aimed at a niche market that eats up major resources.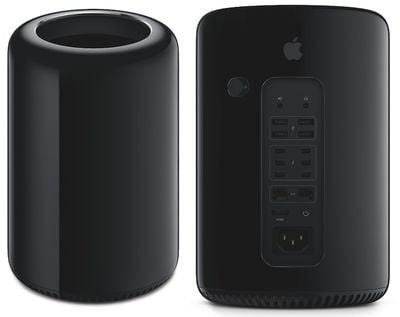 Jobs eventually decided to keep the pro products around, but in recent years Apple has been shifting its pro products. For example, the company completely revamped its Final Cut video editing suite, slashing the price and making it significantly simpler to use pro features -- though a vocal group of Final Cut Pro users were unhappy with the changes.
The Mac Pro has gone three years without a significant update, though Apple will, as promised, release a completely redesigned Mac Pro later this year that is unlike any professional machine Apple has made before.
Segall goes on to argue that Apple is pushing 'pros' in a new direction, saying that making software powerful and easy-to-use for more customers is more important than making software that is simply powerful. He says that "Apple is walking to a place that's entirely new" with its new products, while "asking the pros to walk with them."