Earlier this week, Apple subsidiary FileMaker Inc. announced that it was discontinuing its consumer-friendly Bento database software to focus on its flagship FileMaker line. Now, AppleInsider is claiming that the company has laid off 20 employees and is undergoing the process of restructuring, according to sources from within the company.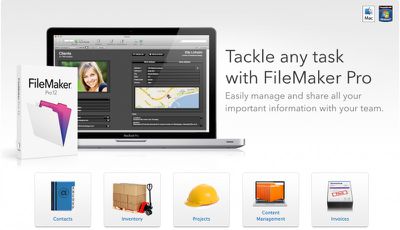 Sources say Thursday's rumored job cuts are associated to Bento's demise, adding California-based external representatives, sales engineers, and technical support staff were let go. The layoffs may extend further, however, as at least one person responsible for sales of the flagship FileMaker software is said to no longer be with the company.
The latest version of the company's flagship software, FileMaker Pro 12, was released in April 2012. The latest version of the company's Bento software however, was released more than two years ago, with an iPad version appearing in June 2012. FileMaker will stop offering Bento in both the Mac and iPhone/iPad App Stores as of September 30 of this year, although it will continue to support the apps until the end of July 2014, according to a post on FileMaker's technical support page.
FileMaker Pro 12 is currently priced at $299 for new users and $179 for upgrade users. An advanced version of the software, FileMaker Pro 12 Advanced, is $499 and $299 respectively. Both versions of the software are available for purchase on the company's website.