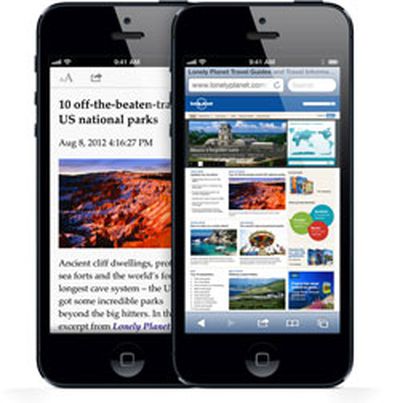 On Saturday, Walmart will begin offering the iPhone 5 at a $60 discount (from $189 to $129) and the iPhone 4S at a $50 discount (from $89 to $39), reports Mashable. The prices are permanent, available only in-store and require signing a new 2-year contract with Verizon, Sprint, or AT&T.
We asked Walmart if the new pricing is temporary and were told that no, this is in fact the permanent price of the items. The new price is only available in Walmart stores and is not available online.

The price drop is also notable because Apple has historically limited the degree to which retailers can drop prices on its products. Although some retailers such as Walmart routinely discount items by $10, cutting the price by more than 30% (in the case of the iPhone 5) and nearly 70% (in the case of the iPhone 4S) is unprecedented.
While it is not unusual to see seasonal sales at Walmart, it is odd to see a drastic, permanent price cuts on one of Apple's devices. iPhone pricing, however, has grown increasingly competitive in recent months, which has led to significant price drops at multiple retailers. Best Buy, for example, dropped the iPhone 5 price by $50 in May and recently reintroduced a successful trade-in program to allow iPhone 4/4S users to upgrade to the iPhone 5 at no cost.
It is likely that stores are also aiming to get rid of existing inventory before the introduction of the iPhone 5S, which is expected to be announced in the fall. In recent weeks, news of Apple's upcoming refreshed iPhone has been picking up, and this morning, photos of the device itself surfaced. The iPhone 5S is expected to come equipped with an improved camera, a dual LED rear flash, and a fingerprint sensor.
Walmart's discounted iPhone pricing is set to begin this Saturday, on June 22 and will last indefinitely.