MacBook Pro Updates Still to Come, But What Can We Expect?
Earlier this week, many observers were surprised that Apple did not announce updated MacBook Pro models at its Worldwide Developers Conference keynote. Sources such as KGI Securities analyst Ming-Chi Kuo had indicated that updated Retina MacBook Pro models based on Intel's new Haswell processors were likely to appear at WWDC, but questions arose when model number leaks ahead of the event suggested that either the MacBook Air or MacBook Pro, but not both, would be receiving updates.
So the question for many now is: Where are the new MacBook Pros? Kuo's note prior to WWDC indicated that Apple was likely to leave the non-Retina models without an update as part of an effort to continue pushing consumers toward the Retina line, so the primary focus is really on new Retina MacBook Pro models.


One potential explanation comes from a late April note from Kuo in which he suggested that updated Retina MacBook Pro models may not ship for some time after WWDC due to production bottlenecks on the displays used in the machines. Depending on when those updated models might be ready, Apple may simply have felt that the gap between WWDC and their availability would be too large to make an announcement at WWDC.
If that is the case, Apple could simply introduce new Retina MacBook Pro models in the coming weeks while having avoided putting an additional damper on sales of current models by pre-announcing the launch at WWDC.
Despite the lack of new Retina MacBook Pro models at WWDC, many of the circulating rumors still stand, and some of the developments seen in the new MacBook Air will likely also apply to the MacBook Pro, offering a better picture of what we can expect from Haswell-based MacBook Pro models. Among the expectations:
- Better battery life: With the new MacBook Air based on Intel's energy-efficient Haswell processors, Apple was able to boost battery life by up to 80%, with the 11-inch model's runtime increasing from 5 hours to 9 hours and the 13-inch model's moving from 7 hours to 12 hours.


While the Retina MacBook Pro may not see quite as dramatic improvements in battery life given the more power-hungry Retina displays and the 15-inch models' dedicated graphics chips, the Haswell platform should still offer some battery life benefits for the Retina MacBook Pro line. The current models are rated for 7 hours of battery life at both 13-inch and 15-inch sizes.
- Haswell processors: Intel has a well-stocked lineup of mobile Haswell processors in both dual-core and quad-core varieties now available, so Apple will have no problem incorporating the latest chips into its MacBook Pro models. Intel's advanced "Iris" integrated graphics should bring significant performance improvements to the line, although it remains to be seen just how Apple will balance performance and power draw.
- 802.11ac Wi-Fi: With the new faster 802.11ac Wi-Fi standard making its way into the updated MacBook Air and Apple releasing updated AirPort Extreme and AirPort Time Capsule base stations, it is clear that Apple will be rolling out 802.11ac support across its lineups as they are updated.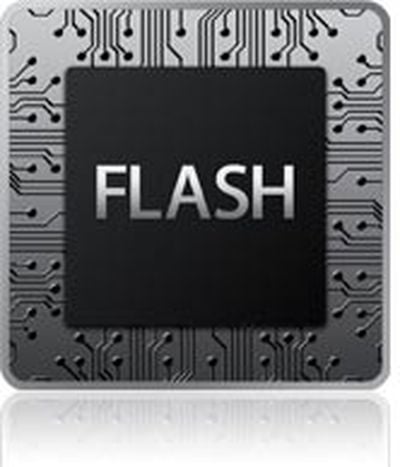 - Faster PCIe-based flash storage: The new MacBook Air takes advantage of PCIe-based flash storage, pushing peak read/write throughput to nearly 800 MB/s. Apple announced that the same technology is coming to the Mac Pro later this year, and it will presumably also be coming to the MacBook Pro and other Macs.
- Slimmer 13-inch model?: Ming-Chi Kuo has claimed several times that Apple is planning to slim down the 13-inch Retina MacBook Pro, despite the fact that the machine was just introduced last October. It is unclear how much thinner Apple is planning to make the machine, but the current design is slightly thicker than that of the 15-inch model: 0.75 inches vs. 0.71 inches.
- Full HD FaceTime camera: Kuo has also claimed that the next-generation Retina MacBook Pro models will see upgrades to 2.0-megapixel 1080p FaceTime cameras for improved video quality on the machines' high-resolution displays. The Retina MacBook Pro models currently use a 720p camera.
- Timing: With the predicted WWDC keynote timing having come and gone, there is now considerable uncertainty about just when a Retina MacBook Pro update might occur. It seems unlikely that a launch would come within the next week or two given the proximity to WWDC, but any time after that would seem to be reasonable.
It also makes sense for Apple to target a launch before September, as the company is reportedly aiming to launch new iPhone and iPad models beginning around that time, with the new Mac Pro also presumed to be coming relatively late in the year. While Apple did stack up a number of hardware releases in the fall of 2012, ideally the company will be able to spread them out a bit more in 2013 to maintain public interest and smooth out sales spikes.