MacBook Air's PCIe-Based Flash Storage Approaches 800 MB/s Read and Write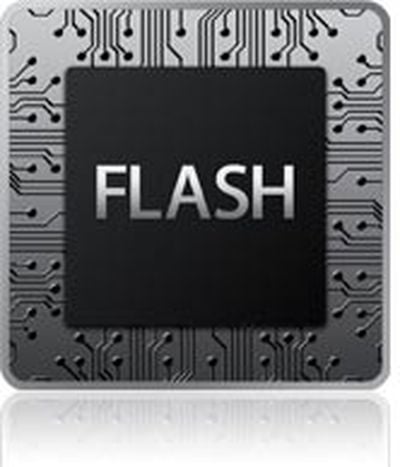 Aside from the "all-day" battery life that comes alongside the upgrade to Intel's Haswell processors in the new MacBook Air, one of the other major improvements is the adoption of PCIe-based flash storage for much faster performance. The new PCIe flash will also be coming to Apple's radically redesigned Mac Pro later this year, and undoubtedly other Macs as well.
Available in capacities up to 512GB, this next-generation flash storage is up to 9x faster than a traditional 5400-rpm notebook hard drive. And it's up to 45 percent faster than the flash storage in the previous-generation MacBook Air. So when you flip open MacBook Air, it's ready to go right away. Even after a month in standby mode, the screen springs to life.
AnandTech has taken a closer look at flash storage performance and other benchmarks in the new MacBook Air, finding that read/write speeds are approaching 800 MB/s.
The drive in my system uses a Samsung controller, although I've heard that SanDisk will have a PCIe solution for Apple as well. A quick run through Quick Bench reveals peak sequential read/write performance of nearly 800MB/s.

This is a pretty big deal, as it is probably the first step towards PCIe storage in a mainstream consumer device that we've seen.


Beyond battery life and flash storage enhancements and the shift to Haswell, Apple's new MacBook Air brings several other enhancements as well, including faster 802.11ac Wi-Fi and dual microphones for reducing background noise.