Tim Cook Would Have Preferred to Announce the New iMac in January
During the Q&A portion of today's earnings call, Apple CEO Tim Cook was asked about the number of product releases in the fall of 2012 and whether he wished Apple had done things differently.
His answer was somewhat revealing, as Apple is usually hesitant to disclose internal discussions and deliberations, but Cook said that looking back, he would have delayed the release of the new iMac until 2013 to avoid some of the delays that many customers experienced after ordering a new Mac.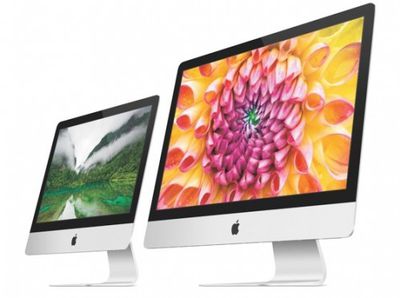 I don't spend a lot of time looking back except to learn from it. If we could run it over, I'd announce the iMac after the turn of the year. We felt customers had to wait too long for that specific product.
Apple's new iMacs, first announced in October, experienced significant delays in shipping, presumably due to the thinness of the machine. The displays required a new manufacturing process along with advanced welding techniques, causing some customers to wait for weeks before receiving their orders.
During Apple's Q1 earnings call, Tim Cook admitted that the iMac was constrained for the entire quarter, resulting in a "significant shortage".
The above quote is from a rough transcript of the earnings call