New iMac Deliveries to Be Delayed Until Early Next Year?
Apple may not begin shipping the new iMac until early 2013, according to the French site MacBidouille [Google Translate]. When the new lighter, thinner iMac was introduced three weeks ago, Apple said the 21.5" model would ship by the end of November, with the 27" model shipping by year-end.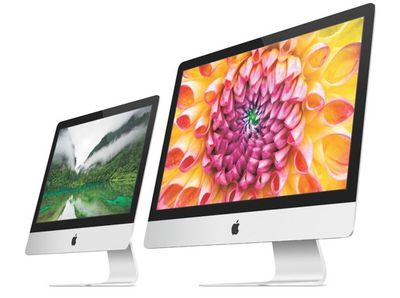 The new iMac uses some advanced welding techniques as well as a new manufacturing process for the LCD screen that was rumored to delay the introduction of the iMac. Apple has run into difficulties ramping up production on its more recent product launches as the company pushes the envelope on what is physically possible.
During Apple's most recent earnings call, Tim Cook talked briefly about the constraints the company faces during the all-important holiday quarter:
In terms of general shortages on the iMac, we'll be constrained for the full quarter in a significant way, part of that is that we're beginning shipping the 21.5-inch iMac in November and the 27-inch in December. And so there will be a short amount of time during the quarter to manufacture and ramp those and I expect the demand to be robust. So we will have a significant shortage there.