More Claims of Samsung Being Cut Out of Apple's A7 Chip Development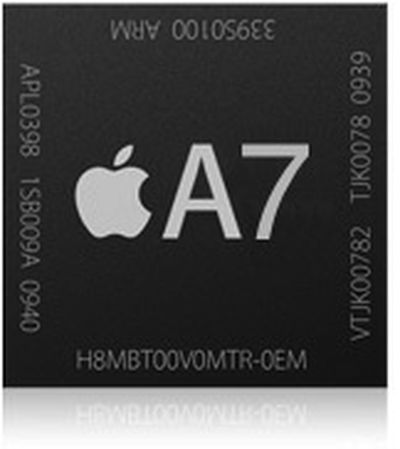 The Korea Times reports that Samsung has been excluded from Apple's plans for its next-generation A7 system-on-a-chip expected to be released next year to power upcoming iOS devices. According to the report, Apple is moving forward with plans to shift production to Taiwan Semiconductor Manufacturing Company (TSMC).
"Apple is sharing confidential data for its next A7 system-on-chip (SoC) with the Taiwan Semiconductor Manufacturing Company (TSMC). TSMC has begun ordering its contractors to supply equipment to produce Apple's next processors using a finer 20-nanometer level processing technology," said an executive at one of Samsung's local partners in Korea by telephone, Wednesday.
Other sources report that Samsung is hoping its own handsets can fill the gap to be left by Apple, as the firm has made significant investments in its processor production facilities, but that some lines may have to be shut down. Samsung is also seeking to increase its work producing graphics chips for NVIDIA.
The report follows similar claims from Taiwanese media last week, which indicated that Apple and TSMC were pushing forward on a 20-nm A7 design for launch early next year. Last month it was reported that Apple and TSMC had taped out a design for the A7, although considerable work remains before the chip will enter production.
With Apple's 20-nm A7 not expected until next year, it appears that the company's 2013 iOS device lineup will have to make use of other alternatives such as a die shrink of the current A6 chip from 32-nm to 28-nm or a more substantially reworked A6 chip. Apple could conceivably also have a new "A7" chip ready to go at 28-nm ahead of the move to the smaller and more efficient 20-nm process node next year.