China Mobile Announces Big LTE Push, No Progress on iPhone Negotiations
The Wall Street Journal reports that China Mobile -- the largest cellular carrier in the world -- is planning to spend $7 billion on its LTE network this year, paving the way for the company to support the iPhone 5. Until now, China Mobile hasn't sold the iPhone, though more than 15 million iPhones are used on its networks, but at extremely slow data speeds.
However, China Mobile says there has been "no progress" to report in negotiations with Apple.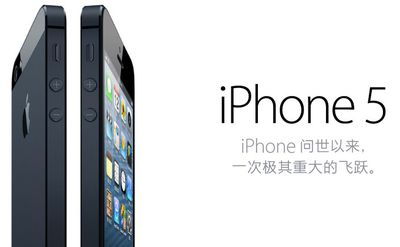 While China Mobile has been in talks with Apple for years over a potential deal to offer the iPhone, Chief Executive Li Yue said that there had been "no progress" to report. In January, Mr. Xi met Apple Chief Executive Tim Cook in Beijing and discussed cooperation, raising expectations that China Mobile would soon begin offering the iPhone.

China Mobile would be a key partner for Apple, which faces fierce competition from Samsung Electronics and other rivals offering smartphones powered by Google Inc.'s Android operating system.
China has accounted for much of Apple's recent record growth, and Tim Cook has traveled to China several times to meet with China Mobile representatives to make a deal.