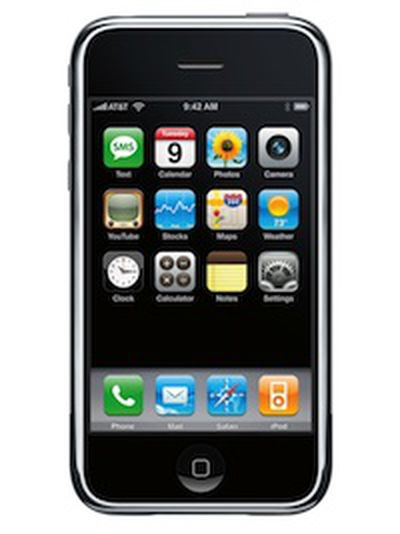 Former Apple advertising lead Ken Segall was at an event for the University of Arizona's Department of Marketing tonight and in giving the latest version of his "Insanely Simple" talk revealed some of the names Apple considered for its smartphone before settling on "iPhone", reports 9to5Mac.
The proposed names included "TelePod," "Mobi," "TriPod" and "iPad." Segall also presented the name "MicroMac" to his audience, but insisted that it was not under consideration and that he wanted to gauge their thoughts on the name. In past versions of the talk, Segall has presented "PocketMac" as the outlier option that was not actually considered.
Segall went on to explain the thought process of the names:
- TelePod: Segall said Apple considered this name because it sounded like a "futuristic twist" on the word "telephone." The "Pod" part obviously came about from the success of the iPod.
- Mobi: This name was in consideration not only because it was a creative take on the word "mobile," but that it also had personality, Segall said.
- TriPod: When Steve Jobs revealed the iPhone, he famously referred to it as three devices in one: an iPod, an Internet device and a phone. This name likely had an impact on that presentation and represents the three "legs" that the iPhone was built on.
- iPad: This eventually became the name of Apple's tablet line, but Segall said it was under consideration for the company's smartphone product as well. Steve Jobs did confirm that Apple had been working on a tablet before it started working on a phone, and that the tablet had internally been codenamed "Safari Pad."
Of course, Apple eventually settled on the name "iPhone". At the time, Cisco actually held the U.S. trademark for iPhone for a line of VoIP handsets, but the two companies eventually reached a trademark agreement over the name.