Pentagon to Open Communications Networks to Apple Devices in 2014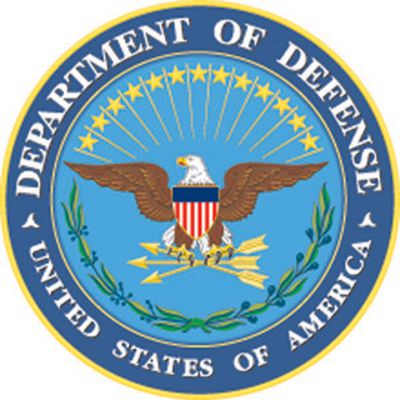 The U.S. Department of Defense today announced (via Bloomberg) a "commercial mobile device implementation plan" that would allow iOS and Android devices to be used on its secure classified and protected unclassified communication networks beginning in February 2014.
The implementation plan establishes a framework to equip the department's 600,000 mobile-device users with secure classified and protected unclassified mobile solutions that leverage commercial off-the-shelf products, promote the development and use of mobile applications to improve functionality, decrease costs, and enable increased personal productivity.  The plan orchestrates a series of operational pilots from across the DoD components that will incorporate lessons learned, ensure interoperability, refine technical requirements, influence commercial standards, and create operational efficiencies for DoD mobile users.
As Bloomberg notes, BlackBerry is currently the dominant device at the Pentagon with almost 450,000 devices being used by its employees. Over the past several years, BlackBerry has seen its enterprise dominance chipped away by Apple devices, as corporations and other government agencies have been trading in their BlackBerry devices for iOS and Android ones.
This would mark the first time that commercial products like iPhones and iPads would be allowed on the department's classified networks. The department also plans to create a military mobile applications store and hire a contractor that would build a network system capable of handling as many as 8 million devices.
Teri Takai, the DoD's chief information officer, said that the move is about "keeping the department's workforce relevant" in a time where information accessibility and cybersecurity are crucial to "mission success." The department currently uses older BlackBerry devices, but the company is set to launch its new BlackBerry Z10 phone, based on the company's revamped operating system, next month.