Intel Set-Top Box and Cable TV Service Won't Initially Revolutionize the Industry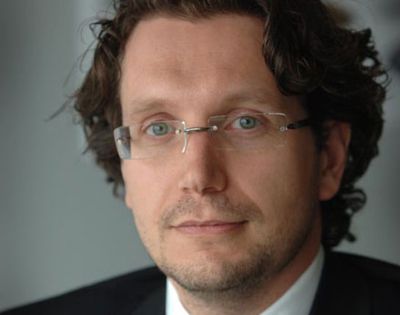 At today's AllThingsD Dive Into Media Conference, Intel Media vice president Erik Huggers announced that the company is indeed working on an Internet TV service and a set-top box to go along with it.
Huggers noted that Intel has put together a team of people hired from Apple, Netflix, and Google to work in a new Intel Media group devoted to developing an Internet television platform.
Rumors of an Intel set-top box and TV service began circulating in late December. The setup was said to be similar to what Apple offers with its Apple TV, but with access to cable networks and and a la carte content. Huggers confirmed today that Intel will be offering cable content, but not in a piece meal format as expected.
For the first time we will deliver a new consumer electronics product under a new brand. We'll offer consumers a box and they'll buy this directly from us. It'll be an Intel-powered device with fantastic industrial design. But it's not just a device. We're working with the entire industry to figure out how we get live TV to consumers over the Internet.
Intel is planning its service as an all-in-one solution that will incorporate live TV, catch-up TV, and on-demand TV. "We're shooting for a service that incorporates literally everything. … But Rome wasn't built in a day. It'll take time," Huggers said.
Like Intel, Apple has been rumored to be working on a similar set up for its users, speaking with cable services like Comcast and Time Warner Cable, but Apple has struggled to secure content deals.
It is likely that Intel has had similar problems gaining entry into the cable TV market as content providers have been hesitant to offer television channels piece meal. Though earlier rumors suggested Intel would serve up individual channels a la carte, Huggers says that the company is taking a different approach.
Intel will provide the same bundled content that cable services offer, but over the internet, and he does not expect it to be less expensive.
Intel's proposal is similar to traditional cable offerings, and not the piece meal cable revolution that was expected when the project was originally announced. "We believe that there is value in bundles, if bundles are done right," he said, as noted by TechCrunch.
Though Intel is beginning with a more traditional cable model, the company remains interested in changing the way that cable is delivered in the future.
According to Huggers, the unnamed project will launch later this year.