Amazon Expands In-App Purchase API to Mac, PC, and Web Apps
Amazon is continuing its full-frontal attack on Apple's iTunes and App Store platforms, announcing today that it is expanding its In-App Purchase program to include virtual goods and currencies on Mac, PC and Web-based games. Amazon has previously offered IAP for Android and Kindle Fire developers, including the ability to order physical goods from within apps.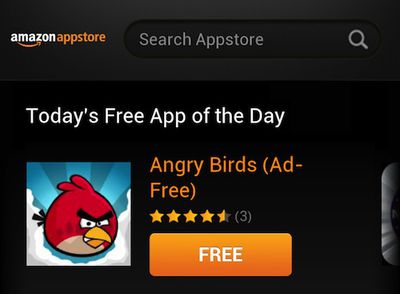 Further expanding its multi-platform, end-to-end offering for game developers, Amazon today announced a new In-App Purchasing service that enables developers to let customers use their Amazon accounts to purchase virtual goods and currencies from within Mac, PC and Web-based games. With today's announcement, Amazon now provides In-App Purchasing services for Mac, PC and Web, Android and Kindle Fire developers, enabling them to offer Amazon's millions of customers a convenient, trusted and secure buying experience.
This isn't the only development in Amazon's digital store efforts. Recently, Amazon optimized its MP3 music store so mobile iOS devices could purchase music directly on the device via Safari.
Apple and Amazon have been dueling in court over the trademark for the "app store" term, with the most recent development sending Apple and Amazon into court-ordered settlement talks.