Tim Cook on the Urgency of Solving Problems, Unpredictability of Apple, and Industry Disruption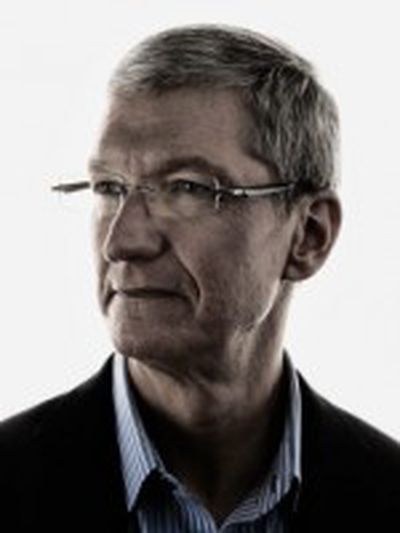 Following yesterday's announcement that Apple CEO Tim Cook had been named to the shortlist for TIME's annual Person of the Year feature, the magazine has published a lengthy profile of Cook today covering his runner-up status.
Much of the information in the profile has been discussed in other settings, but it offers a good overview of Cook and his time at Apple. The piece also offers a few fresh quotes from Cook about his perspective and his role in leading Apple. The report touches on Cook's combination of calm demeanor and intense focus, noting that he can just as easily lighten the mood with his manner as light fires under others to spur them to action.
Like Jobs, Cook suffers fools neither gladly nor in any other way (except when he has to, i.e., when talking to journalists). Behind the scenes, that measured calm can — if the legends are true — become a merciless coldness that roots out confusion and incompetence. "I've always felt that a part of leadership is conveying a sense of urgency in dealing with key issues," he says. "Apple operates at an extreme pace, and my experience has been that key issues rarely get smaller on their own."
Cook also addresses some of the uncertainty that has surrounded Apple in recent months, from a stock price weighed down by assorted factors to the Apple Maps situation to fears that Apple is losing ground to competitors in the mobile industry:
None of this appears to ruffle Cook particularly. "I've worked at Apple for 15 years," he says, "so Apple's not foreign to me. I don't mean to sound like it's all a predictable ride. It's unpredictable. But it's always been unpredictable." He hasn't altered his personal style any. He remains, like all great Apple products, a paradoxical combination of open and closed, polished and user-friendly but also sealed up tight against anybody who's curious about what's inside. You know there are reams of code churning away down there, just below the surface, but you'll never know exactly what's going on.
TIME notes that Cook has yet to truly be tested in terms of bringing innovative products to the market, with much of Apple's massive slate of 2012 product releases having already been in the works before Cook took full control of Apple and the company yet to enter a new market under his watch. But Cook acknowledges that he intends to continue the Apple tradition of entering markets with the full intention of disrupting the status quo.
[T]he test for Cook will be to seek out a new category that's vulnerable to disruption and disrupt the hell out of it.

I ask Cook if he would do that — if that would continue to be Apple's modus operandi going forward. He smiles, seductively as always, and says, "Yes. Yes. Most definitely." When that happens, that's when Cook will show his hand, and we'll get a look below the surface.
Television has of course been rumored to be the next industry where Apple hopes to make a major impact, but progress has reportedly been slow as it seeks to reach content deals that will allow the company to offer the bundle of hardware and services it needs to make its desired impact. Apple has long dabbled in television through the iTunes Store and the Apple TV, with Apple executives repeatedly referring to the current set-top box as a "hobby" that the company would "keep pulling the string" on. In recent months, television appears to have been a bigger focus for Apple with Cook referring to it several times as an area of "intense interest" for Apple.
(Photo by Marco Grob for TIME)