'Project Azalea' - A TSMC Chip Factory Dedicated to Building Processors for iDevices?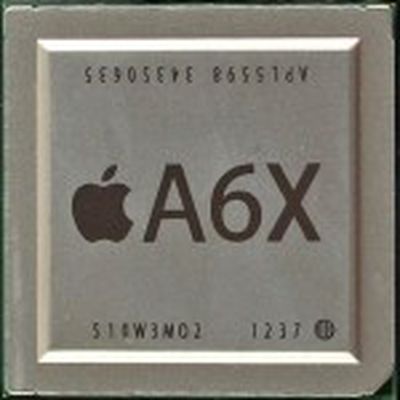 According to The Oregonian, Business Oregon, the state's economic development agency, and officials in New York may both be competing to attract a massive chip manufacturing company, which uses the code name "Azalea."
Business Oregon -- the state's economic development agency -- confirms that it's recruiting a company that goes by the codename "Azalea." The department declined to discuss details of the effort, citing a nondisclosure agreement with the unnamed company.

However, officials in New York have been actively pursuing what's known there as "Project Azalea." Documents obtained by The Business Review, an Albany, N.Y., weekly, describe that project as a 3.2-million-square-foot semiconductor factory that would employ at least 1,000 people.

The cost of building and equipping a new semiconductor factory -- a fab, in the chip industry's parlance -- runs in the billions of dollars. That's attracted great interest to the chatter around Azalea, which at this point is largely speculative.

Within the chip industry, the theory is that the fab would be a contract facility to build microprocessors for Apple's mobile devices, the iPhone and iPad.
The EETimes believes that this mysterious "Azalea" chip factory is none other than the Taiwan Semiconductor Manufacturing Company, which appears to be waffling between creating a new factory in New York or Oregon.
There have been several rumors over the last two years linking Apple to TSMC, pegging the semiconductor company as Apple's likely partner as Apple moves away from Samsung because of the ongoing dispute between the two companies.
Samsung currently builds all of the custom A-series processors that Apple uses in its iOS devices in an Austin, Texas plant, including the newest 32-nanometer process A6 chip used in the iPhone 5 and the A6X chip used in the fourth generation iPad. Rumors have, however, suggested that Apple is interested in making a deal with TSMC instead, both to cut ties with Samsung and to take advantage of TSMC's 20-nanometer process for use in late 2013.
Earlier this year, TSMC turned down both Apple and Qualcomm, who placed bids for exclusive access to TSMC's chip production, but the company did indicate that it might possibly devote a factory to a single customer. This suggests that if TSMC is indeed behind "Project Azalea," then the upcoming U.S.-based chip factory could potentially be used to create chips for Apple's iDevices.