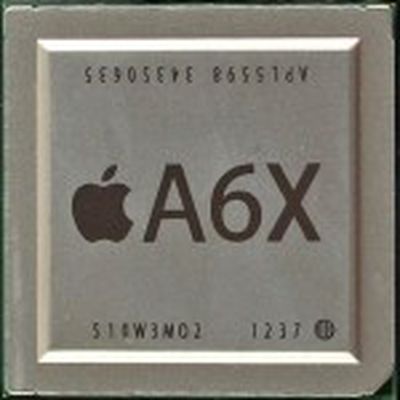 While Apple appears to have been making efforts to diversify its supply chain and move away from courtroom and marketplace foe Samsung, production of one of the company's highest-profile components for its iOS devices remains entrenched at Samsung with the A-series chips.
There have, however, been rumors that Apple is looking into an alternative supplier for its custom ARM-based chips, with several recent claims suggesting that Apple could switch to TSMC's more efficient 20-nanometer process by late 2013 for introduction in the 2014 generation of iOS devices.
Taipei Times now reports that Apple's rumored timeline for shifting chip production to TSMC may be accelerating, with Credit Suisse analysts claiming that Apple appears set to make the jump as soon as the second quarter of 2013 using TSMC's 28-nanometer process.
The projected timeframe would come "earlier than expected," Manish Nigam, head of the brokerage's non-Japan Asia technology research division, said in note to clients on Friday, citing their recent checks with several equipment suppliers and other companies in Japan, Taiwan and China.

Previously, Credit Suisse said it expected Apple would seek a second source for its chips other than Samsung Electronics Co by either late next year or early 2014.
Earlier this year it was reported that both Apple and Qualcomm had placed bids to try to secure exclusive access to TSMC's chip production capacity, but the foundry opted not to tie its future so closely to any one company, although it has indicated that it is open to dedicating a factory or two to a single customer.