Apple Reportedly Tapping TSMC for 20-nm Quad-Core Chips with Late 2013 Production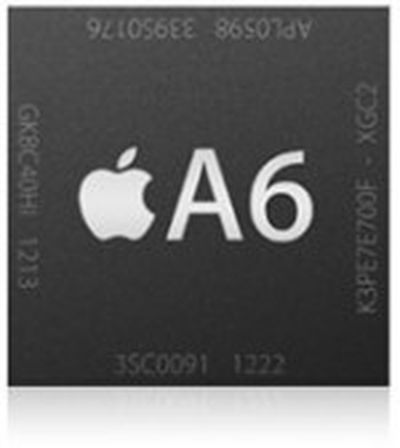 China Economic News Service reports on a research note from Citigroup analyst J.T. Hsu claiming that Apple is working with Taiwanese chip manufacturer TSMC as its sole supplier for future quad-core chips based on more efficient 20-nanometer processes. The timeline shared by Hsu suggests that the quad-core chips could make their way into products such as the iPad in 2014.
Citigroup Global Markets' market research fellow, J.T. Hsu, pointed out that Apple began verifying TSMC's 20nm process in August this year and may begin risk production in November with the process. Volume production is expected to start in the fourth quarter of 2013, raising the possibility that TSMC will hike capital expenditure to US$11-12 billion in 2013 and 2014.

Hsu estimated Apple to design quad-core processors into iPad, iTV and even Macbook. iPhones will be still powered by duo-core processors to highlight its low power consumption merit.
TSMC is in the early stages of developing its 20-nanometer processes, but the company promises significant improvements with the technology.
TSMC's 20nm process technology can provide 30 percent higher speed, 1.9 times the density, or 25 percent less power than its 28nm technology. TSMC 20nm technology is the manufacturing process behind a wide array of applications that run the gamut from tablets and smartphones to desktops and servers.
Apple currently uses Samsung as the manufacturer of its A-series chips for its iOS devices, testing out a 32-nanometer process with a revised A5 chip launched in the tweaked iPad 2 and the third-generation Apple TV earlier this year. Apple moved full-bore into the 32-nanometer process for the new A6 chip used in the iPhone 5.
Apple had been rumored several times over the past 18 months to be switching its ARM-based chip production to TSMC, but the company has so far stuck with Samsung. A late August report indicated that Apple and Qualcomm had each attempted to purchase exclusive access to TSMC's chip production, but TSMC ultimately rejected both bids. TSMC has, however, indicated that it remains open to dedicating individual factories to single customers, and it appears that Apple may be interested in pursuing that route in order to take advantage of TSMC's technical and manufacturing expertise.