Apple to Stick with Samsung for A6 Chip Production After All?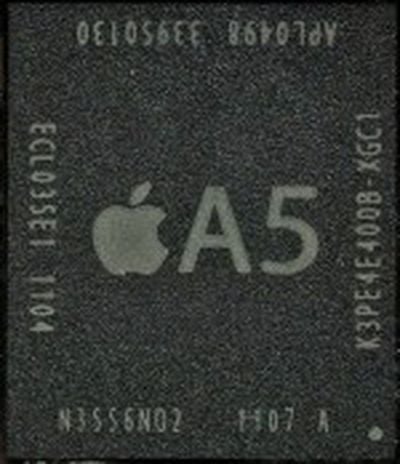 Last month, word surfaced that Apple had signed on with Taiwan Semiconductor Manufacturing Company (TSMC) for production of the next-generation A6 and A7 chips destined for future iOS devices. Samsung has been Apple's manufacturing partner for the A4 and A5 chips, but several reports have been claiming that Apple has been trying to shift to TSMC in part because of strained relations between Apple and Samsung over intellectual property issues.
The Korea Times now reports that Apple will indeed primarily be sticking with Samsung for A6 production.
"Apple has been in talks with Samsung over shipment of its A6 quad-core mobile processor (AP) chips to be used in the next iPhone. It appears that Apple clearly has concluded that Samsung remains a critical business partner," an executive from an Apple parts supplier based in Korea said on condition of anonymity.

He said that Samsung has been increasing the output of the Apple-designed A6 chips in its manufacturing plant in Austin, Texas.
The apparent shift back to Samsung for the A6 is said to be tied to TSMC having issues with its production process, with Apple understandably requiring a stable component supplier as it looks toward its next-generation iOS devices.
"The manufacturing process at TSMC hasn't been stabilized. Considering Apple's previous patterns of adopting qualified technologies, Apple isn't taking risks. Samsung offers better pricing and capacity commitment for the A6 mobile APs," said an official from a different Apple supplier.
The report also touches on the next-generation iPhone even as the iPhone 4S is only just hitting the market, reviving claims of a larger-screened "iPhone 5" design with a 4-inch display carrying the same resolution as the current iPhone.