Apple Has Licensed iOS Design Patents to Microsoft, Agreement Bans "Cloning"
Apple has licensed its design patents to Microsoft -- the same patents at issue in the Samsung case -- according to Boris Teksler, director of Patent Licensing & Strategy at Apple. The development was revealed today in the Apple v. Samsung trial according to Dan Levine, a legal reporter for Reuters who is covering the trial from the courtroom.

Apple patent licensing director Teksler: Apple has licensed its design patents to Msft, but they have an "anticloning" agreement.
Ian Sherr, legal reporter for Dow Jones and The Wall Street Journal, adds additional information on the statement, saying that the design patents are covered under Apple and Microsoft's patent cross-licensing agreement. Apple could be making this point to show that Samsung should have licensed the patents as well.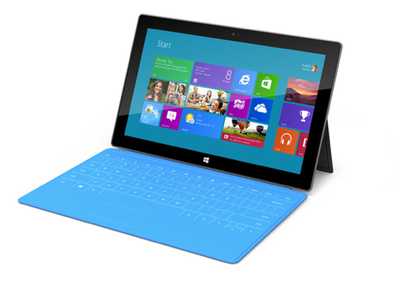 In June, Microsoft introduced its 'Surface' tablet to compete with the iPad and Android tablets. Though there are significant physical similarities to the iPad, the Metro user interface is significantly different from iOS. The "anticloning" agreement between Microsoft and Apple may be satisfied by the Surface's very dissimilar operating system.
A Reuters article by Levine sheds some additional light on the agreement:

Apple's decision to license its design patents to Microsoft was consistent with its corporate strategy, Teksler said, because the agreement prohibited Microsoft from manufacturing copies.

"There was no right with respect to these design patents to build clones of any type," Teksler said.
The agreement is especially notable given the history of lawsuits between Microsoft and Apple, including the "look-and-feel" trial that Apple largely lost.
The Samsung trial has given Apple-watchers an unprecedented look behind the curtain at the incredibly secretive company, including detailed numbers of U.S. iPhone and iPad sales as well as a look into Apple's marketing strategy and the fact that Eddy Cue had worked to convince Steve Jobs of the need for a 7-inch iPad.