Smaller iPad Costing "Significantly Less" Than $499 Coming This Fall, According to NYT
The New York Times has added to the concerto of reports hinting at the arrival of an iPad with a 7.85" screen this fall. Two weeks ago, Bloomberg offered a similar report, also citing anonymous sources. iMore reported something similar back in May.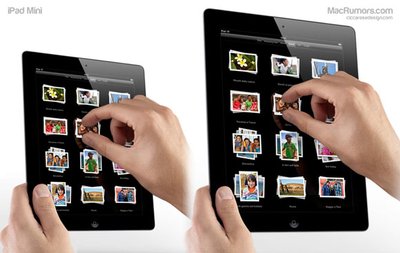 The company is developing a new tablet with a 7.85-inch screen that is likely to sell for significantly less than the latest $499 iPad, with its 9.7-inch display, according to several people with knowledge of the project who declined to be named discussing confidential plans. The product is expected to be announced this year.
Amazon has seen some amount of success with its 7" Kindle Fire, while Google recently launched its Nexus 7 tablet. A so-called iPad Mini, priced aggressively by Apple, could prevent other companies from flanking Apple with cheaper tablets equipped with a smaller screen.
In October of 2011, Tim Cook said on an earnings call that he was "very confident about our ability to compete and extremely confident in our product pipeline."