Psystar Case Comes to a Close as U.S. Supreme Court Declines Review
More than four years after Psystar challenged Apple by first selling $399 unauthorized Mac clones and later shifting tactics to offer software supporting installation of Mac OS X Snow Leopard on PCs, the dispute between the two companies has finally reached its conclusion. As noted by CNET, Psystar's persistent legal appeals have now been exhausted as the U.S. Supreme Court has declined to review an appellate court ruling from last September upholding a ban on Psystar's sales of Mac clones.
Following a rejection of Psystar's appeal to that decision in September, the company's lawyers vowed to take it up to the Supreme Court. "This is far from over," K.A.D. Camara of Houston law firm Camara & Sibley LLP told Computerworld in an interview. The company kept to its word, and filed for a review from the Supreme Court on December 27, 2011.

"We are sad," Camara told CNET by e-mail this evening. "I'm sure that the Supreme Court will take a case on this important issue eventually."
Psystar's persistence that saw the company press the issue with Apple as far as the courts would allow led Apple to suggest a potential conspiracy, questioning why a small company would be so bold in the face of Apple's legal action and how it could have financed the expensive court battles. No such conspiracy was ever revealed, however, with Psystar's financial backing remaining something of a mystery.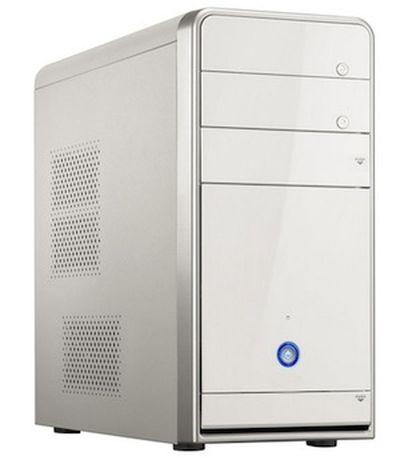 Psystar's original "OpenMac" Mac clone, quickly rebranded "Open Computer" to skirt Apple's trademarks
While Apple was
quick to file suit
against Psystar in July 2008 and an initial
injunction against Psystar
effectively shut down the company in December 2009, the court cases continued to play out over an additional period of nearly two and half years. Psystar attempted to fund its legal defense during some of that time by
soliciting donations and selling T-shirts
, and did somehow manage to secure enough funding to support filing several more appeals taking the case all the way to the Supreme Court.