Appeals Court Sides with Apple in Dispute over Psystar's Unauthorized Mac Clones
It has taken nearly two years, but CNET reports that an appeals court has ruled in favor of Apple in its lawsuit against Psystar, a company that began selling unauthorized Mac clones back in 2008.
Circuit Judge Mary Schroeder ruled yesterday that Psystar's Mac clones violated copyrights Apple holds, and its ban on sales will be upheld. According to Judge Schroeder, Psystar specifically violated copyrights Apple holds in Mac OS X, and said that the U.S. District Court's ruling in favor of Apple was just.
Apple was awarded a permanent injunction against Psystar in December 2009, but Psystar appealed the decision to the U.S. Court of Appeals for the Ninth Circuit a month later.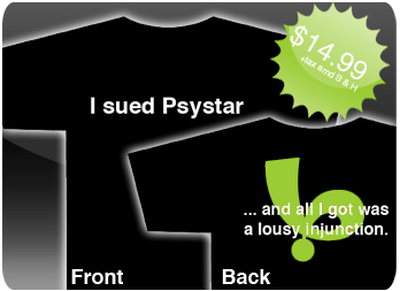 Psystar's 2009 last-ditch effort to raise funds for its legal fight against Apple
Psystar was unusually defiant in its stance against Apple given the threat it faced from the substantially larger company, and extended its legal efforts well beyond what most small companies would typically be willing to engage in. Those efforts lead Apple to
suggest
that Psystar could have been part of a conspiracy with the backing of a larger entity attempting to break open Apple's stranglehold on Mac OS X systems, but no concrete evidence of such a connection has ever been exposed.