Apple's Patent War Against Android May Lead to Settlements Under Tim Cook's Influence
Bloomberg Businessweek publishes a cover story on the ongoing patent war between Apple and Android, outlining the history of the disputes between Apple and Android manufacturers such as HTC, Samsung and Motorola.
The report notes that Apple has actually experienced only limited success in its legal efforts, suggesting that Steve Jobs' vow to wage "thermonuclear war" against Android may be backfiring somewhat with Apple's soaring legal costs and retaliatory actions from its targets subjecting the company to risk while the benefits remain meager.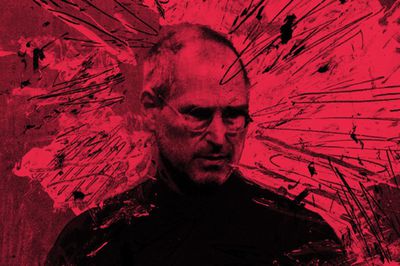 Photograph by Jochen Seigle/Polaris
Corroborating
claims from earlier this month
regarding Apple's willingness to settle with the Android device manufacturers it has filed suit against,
Bloomberg Businessweek
reports that Apple and Samsung have "communicated lately" about settlement possibilities. The report suggests that settlement has become a more feasible option now that Apple is led by Tim Cook.
People familiar with the situation, however, note that top-level executives at both Apple and Samsung have communicated lately about potential settlement options. Apple CEO Tim Cook does not seem to share his predecessor's passion about laying all foes to waste. Cook appears to view litigation as a necessary evil, not a vehicle of cosmic revenge.
Stanford University law professor Mark Lemley notes that the patent war has cost Apple and its opponents over $400 million over the past few years, and it is unclear just what benefits they have received for that massive sum of money. Lemley predicts that there will eventually be a major cross-licensing deal to bring the majority of the legal disputes to an end, but in the meantime the war continues to escalate as all sides continue to file new suits.