Apple Proposing Settlements in Android Device Patent Disputes, Would Reap $5-15 Per Android Device
Dow Jones Newswires reports that Apple has expressed a willingness to settle some of its patent disputes with manufacturers of Android-based handsets such as Samsung and Motorola, potentially seeking to reduce the burden of ongoing litigation.
The consumer-electronics company has put forth proposals to Motorola Mobility Holdings Inc. (MMI) and Samsung Electronics Co. (005930.SE, SSNHY) to settle some pending litigation in exchange for royalty payments to license its patents, among other terms, [people familiar with the matter] said.

This is not a new tactic; Apple had some discussions with companies such as Samsung before initiating litigation, according to statements made to a court in at least one suit.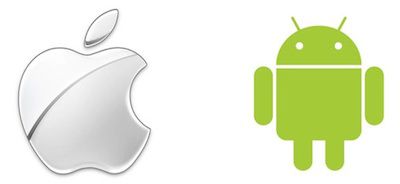 But Samsung and Motorola are not likely to be willing to agree to such settlements at face value, with Apple reportedly proposing that its competitors pay a $5-15 licensing fee to Apple for each Android handset sold.
Apple, of Cupertino, Calif., has asked for between $5 and $15 per handset for some of its patents in one negotiation, or roughly 1% to 2.5% of net sales per device, another person familiar with the matter said. Motorola, for its part, has been criticized for asking for 2.5% of net sales per device for its wireless patents from Apple.
The report notes that any settlements would appear to go against Steve Jobs' desires, as he expressed in his biography that he wished "destroy Android" even if it required "every penny" of Apple's cash hoard. Apple's cash position and domination of mobile phone industry revenues also mean that the company has less of a need to settle for royalty payments from its competitors.
Apple's competitors are of course pursuing their own actions against the company, which each side hoping to use leverage from their lawsuits to gain more favorable terms in any settlement talks.