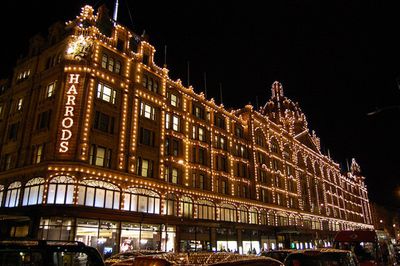 Apple is planning to open a new store-within-a-store concept at the legendary Harrods department store on Brompton Road in London, according to 9to5Mac.
Harrods boasts more than 1 million square feet of selling space across 330 departments -- plenty of room for an Apple Store of sorts. The store-in-store concept will feature wooden tables and signage but won't have the signature feature of any standalone Apple Store: the Genius bar.
9to5Mac claims the store will be smaller than the typical standalone Apple Store, but will be larger than the standard store-within-a-store at Best Buy or the new pilot program at Target stores in the US.

The richly detailed interior of Harrods
Harrods is perhaps the best-known department store in the world and is visited by more than 300,000 customers on its busiest days. The store is owned by Qatar Holdings, the nation of Qatar's sovereign wealth fund; it was sold by Mohamad Al-Fayed for £1.5 billion in 2010.
(Images courtesy Flickr/sonewfangled and Flickr/Herry Lawford)