Tim Cook "Not Religious" About Holding Cash; 66% of Apple's $81B in Cash is Held Overseas
It's a frequent parlor game amongst Apple analysts and watchers to guess and suggest and hypothesize what Apple should do with its huge and growing cash reserves. As of September 24, 2011, Apple is sitting on $81.57 billion in cash. Apple added $5.4 billion to its cash reserves in the last 3 months, and that would have been significantly higher if, as Horace Dediu points out, not for the more than 6,000 Nortel patents Apple purchased the rights to.
To be more precise, Apple CFO Peter Oppenheimer oversees $9.815 billion in cash and cash equivalents, $16.137 billion in short-term marketable securities, and $55.618 billion in long-term marketable securities. In the earnings call with analysts this afternoon, Apple CEO Tim Cook said the cash wasn't "burning a hole in our pocket" and that the company invested very conservatively and didn't want to do "silly things" with the money.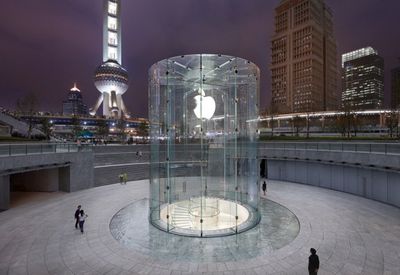 Cook noted that in recent months Apple had acquired several companies, acquired intellectual property, invested in the supply chain, and invested in new stores. In his first comments as CEO about the cash pile Cook said he wasn't "religious about holding or not holding cash," but Apple would continually ask ourselves what is in Apple's best interest and act accordingly.
"It's a topic for the board on an ongoing basis and we will continue to discuss it," Cook said in response to an analyst question. Apple CFO Peter Oppenheimer jumped in after Cook was finished answering the question, to point out that more than two-thirds of Apple's $81 billion cash pile was sitting offshore.
The question of offshore cash is an important one, as explained by Reuters:

The U.S. government taxes U.S. businesses on income earned worldwide, but allows them to defer taxes on the money until it is brought back to the United States. As a result, American corporations like to keep the money abroad, particularly as they increase investment overseas.
A number of companies, led by Apple, Google and Cisco have been pushing for a tax holiday on overseas cash holdings to allow the companies to repatriate the money to the United States tax-free.