About That Tapered iPhone 5 Design…
Yesterday, Apple released their next generation iPhone called the iPhone 4S. Some were understandably disappointed that the rumored tapered "iPhone 5" design (shown below) was not released.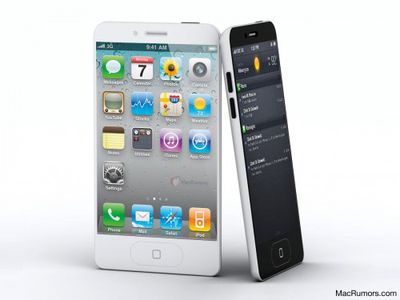 The design was first
revealed
back in April, but gained more traction after
cases
started appearing from various Chinese accessory manufacturers in June. In fact, we heard that many of these suppliers were 100% confident that this would be the new iPhone design. So much so that large distributors were
offering
money back guarantees to retailers that these cases were correct. This, of course, led to a proliferation of cases into retailers as well. As the media event approached, however, there was
no real evidence
that Apple was actually producing this design.
One report suggested that a lost Apple prototype from a Foxconn factory was the source of the case designs. This is a story we're inclined to believe. We had heard that this design is an actual Apple prototype that was in development, and not just a product of someone's wild imagination.
So, there is some hope that we will ultimately see the design in the future, though it's also possible that this exact design will never make its way to production. This scenario has happened before, where case makers jump the gun based on a leaked prototype. Most notably, back in 2009, case makers started producing cases for a then-unreleased iPod touch with camera. A prototype of exactly such a device was also leaked. Apple, however, released a camera-less iPod touch in 2009, and waited until 2010 to release one with a further redesigned camera. So that 2009 prototype never made it into production, but was verified to be legitimate.
The "iPhone 5" moniker will also have to wait until the next iPhone's release. At this point, Apple seems to have established a pattern for their iPhone releases with external design changes seemingly scheduled every two generations (Original iPhone, 3G, 3GS, 4, 4S). We've heard nothing about when the next generation iPhone will arrive, but if we had to guess, we'd think Apple would stick to a late fall schedule again in 2012.