Leaked iPod Touch with Camera Photos Were Real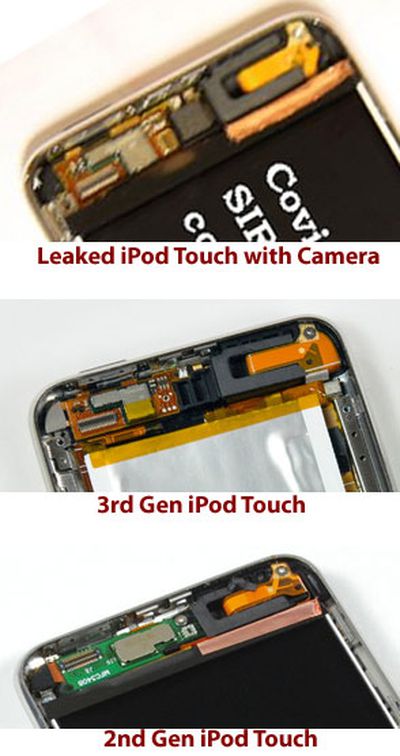 Top image from Covino & Rich, Other Images from iFixit
While
there has been an ongoing belief
that Apple was indeed planning a camera module in the latest iPod touch, one reader has found the most convincing proof when comparing the
iFixit teardown
of the new iPod touch with the
previously leaked images
of an iPod touch with camera.
When comparing the teardown images to the leaked iPod touch with Camera images from radio show Covino & Rich, it becomes obvious that internals of the leaked images line up convincingly with the internals of the third-generation iPod touch. Meanwhile, they are both distinct from the internals of the second-generation iPod touch. Such a finding is beyond the realm of coincidence, which means that this image of a camera-enabled iPod touch was indeed a real Apple prototype: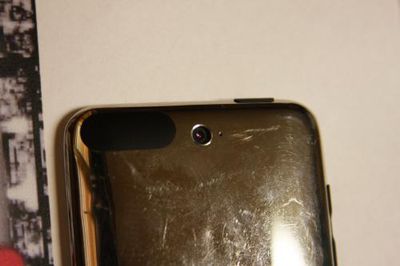 It's not entirely clear why the camera was dropped from the iPod touch, though
rumors suggest
Apple is still interested in adding a camera to the device.