Survey Says 41% of US Mobile Phone Users Would Buy Redesigned iPhone 5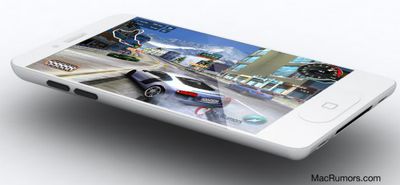 A new survey proffers the debatable conclusion that 41 percent of US consumers plan to buy the iPhone 5 according to mobile ad company InMobi. According to the survey, 50 percent of those planning to buy the next iPhone will do so within the first six months. It is expected that the iPhone will be made available to Sprint's 52 million customers, opening a new market to the smartphone for the first time.
If consumers put their money where their mouths are, these numbers could go a long way to bumping up Apple's overall market share in the UK and the U.S.. According to figures from Kantar Worldpanel, in Q2 Apple had an 18.3 percent share of the UK smartphone market; another research group, comScore, puts it around 20 percent. If people follow through with their purchasing intent, InMobi says this share would go up to 40 percent. In the U.S., the market share would grow to 41 percent.
Other surveys have shown similar demand for the next iPhone, with very high "intent-to-buy" numbers.
However, InMobi notes that if Apple releases a mere product update -- perhaps called the iPhone 4S -- rather than a full product redesign, significantly fewer consumers will purchase the updated phone. If Apple is planning to release a completely redesigned iPhone 5, the company has kept it quiet. There have been very few solid leaks about the next-generation iPhone, aside from the release of some speculative teardrop-style case designs.
PaidContent has much more detail on the survey and its results.