More Clues About Apple's 'Find My Friends' Mobile Service
As reported by both 9to5Mac and AppleInsider, some additional evidence of Apple's work on a "Find My Friends" service has been discovered in relation to Apple's MobileMe website.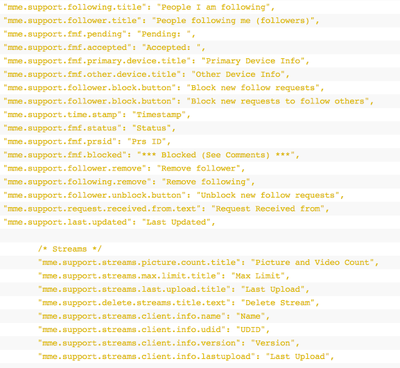 "Find My Friends" was originally discovered as a reference back in iOS 4.3. At the time we suspected that it represented a location-based friend-finding service like Loopt and Google Latitude. The strings (embedded above) seem to confirm those suspicions:
It includes references to standard social networking functions, like a list of people a user is "following," as well as "pending" and "accepted" follower requests. The code also mentions user statuses, updates, blocking of users and removing followers.
These types of services allow you to find your friends who near you at any given time by leveraging your mobile phone's GPS signal. The constant updates can broadcast your location to your friends to know who is nearby.
Apple's implementation seems very similar, and allows you to "follow" or be followed by others. This would presumably allow you to locate those you follow in real time.
Apple has yet to announce any plans to launch such a service, and given the fact that it first appeared back in iOS 4.3 could mean that Apple ultimately decided to scrap the project. Apple's patent applications have previously revealed that Apple is actively researching these type of location based mobile services.