HP to Spin Off PC Business as Sales Stagnate [Updated: Exiting Tablet/Smartphone Hardware Business]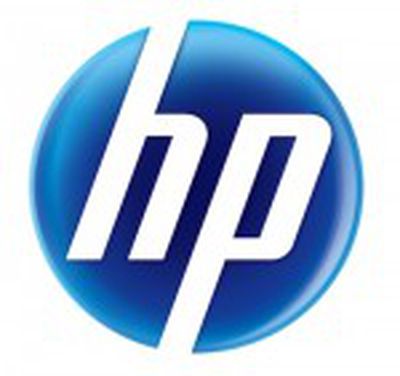 Bloomberg reports that HP is set to announce plans to spin off its PC business in order to focus on cloud-based software and services. The plans come as HP is reportedly looking to acquire enterprise software company Autonomy Corp. for $10 billion.
Hewlett-Packard may announce the plans as early as today, said the people, who asked not to be identified before a statement. The Palo Alto, California-based company is scheduled to report quarterly earnings today after markets close.

Chief Executive Officer Leo Apotheker has said he wants to expand in software and services that help customers deliver computing over the Internet, through the so-called cloud. Hewlett-Packard has been aiming to lessen its dependence on lower-margin PCs, where growth has stalled as consumers flock to tablet-style computers like those made by Apple Inc. (AAPL).
HP has long been a leading PC manufacturer, but has only recently stepped into the mobile market with its acquisition of Palm last year, pushing out several smartphones based on webOS and just last month officially launching its TouchPad tablet. The TouchPad had been regarded as one of the leading potential challengers to the iPad, but sales have reportedly been slow. Today's report does not mention whether HP's mobile efforts will be included in the PC spinoff company or remain with the core HP company.
Meanwhile, PC growth has stagnated or even reversed with weakness in the global economy over the past few years. Apple has, however, been able to maintain strong forward momentum amidst the weak overall market, and has further eaten into PC growth by launching the successful iPad as an alternative to the traditional PC for some customers. Earlier today, research firm DisplaySearch released data showing Apple handily leading the market for mobile PCs when tablets are included.
Update: According to The Wall Street Journal, HP will be exiting the tablet and smartphone hardware business, although it will continue work on webOS and presumably license it out to third-party manufacturers.
As part of Hewlett-Packard's planned spin off of its personal computer business, it will keep the webOS software business but let go of the hardware, meaning H-P is shutting down its tablets business, people familiar with the matter said. H-P's tablet is the TouchPad, an iPad rival that went on sale in July starting at $499. Earlier this month, H-P cut its price 20%.

H-P got webOS when it acquired Palm Inc. in April 2010 for $1.2 billion. H-P may license the webOS software to others, the people added.
Update 2: HP confirms the rumors.
HP also reported that it plans to announce that its board of directors has authorized the exploration of strategic alternatives for its Personal Systems Group (PSG). HP will consider a broad range of options that may include, among others, a full or partial separation of PSG from HP through a spin-off or other transaction.

In addition, HP reported that it plans to announce that it will discontinue operations for webOS devices, specifically the TouchPad and webOS phones. HP will continue to explore options to optimize the value of webOS software going forward.