Apple to Launch Next-Generation iPhone in Late August, Offer Unsubsidized 3GS for $350?
BGR reports that it has received information from an "incredibly solid source" claiming that Apple will be introducing its next-generation iPhone "by end of the Summer, late August-ish" and taking advantage of the opportunity to expand its iPhone line to three models by selling the new handset alongside the existing iPhone 4 and potentially continuing to offer the iPhone 3GS as a low-cost device available for $349 without a contract.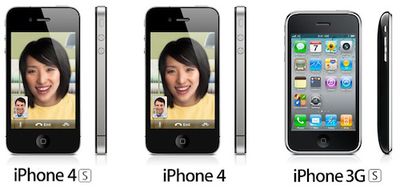 The source reports that the next-generation iPhone isn't likely to sport a major redesign compared to the iPhone 4, suggesting that case manufacturers should have already leaked the new design if it was in fact different from the iPhone 4. With other sources adamantly reporting in recent weeks that the next-generation iPhone will receive an external redesign, the "will it/won't it" debate remains unsettled.
If this turns out to be true, it will mean there would be an iPhone 4S in addition to the prepaid iPhone 3GS available within the next month to two. Let's do one better, though. In addition to that news, we are told that Apple will continue to sell the current iPhone 4 as well, finally giving the company a full range of devices in the lower, mid, and high-end price segments.
Rumors of Apple releasing a low-cost iPhone carrying an unsubsidized price in the range of $350 have been circulating in recent weeks, with one analyst claiming that Apple will in fact be using the iPhone 3GS to fill that role, slashing its price to free on-contract and $399 without contract. The 8 GB iPhone 3GS currently retails for $449 unsubsidized.