iPhone 5 in Final Testing, Due in September
Apple was careful about managing expectations heading into the WWDC keynote. A week before the keynote, they spelled out exactly what they would talk about (OS X Lion, iOS 5, and iCloud) and also specifically omitted any reference to new hardware. We believe the reason for the candor was the public expectation that the WWDC keynote has always been the launchpad for the new iPhone.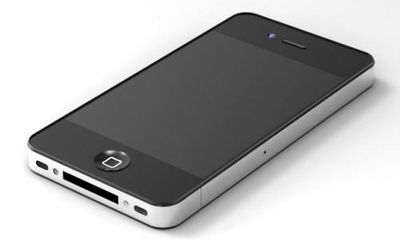 iPhone mockup by blkr
Instead, rumors have been persistent that the next iPhone would be released in the September timeframe.
Reuters detailed
the timeline back in April:
Apple Inc suppliers will begin production of its next-generation iPhone in July this year, with the finished product likely to begin shipping in September, three people familiar with the matter said on Wednesday.
Right on schedule, we are now hearing from 9to5Mac that the iPhone 5 has reached the final testing stage and should be ready in time for a September launch.
Their source must be based in Verizon as they claim that it's not clear when Verizon will support 3G FaceTime, and reportedly some negotiations about the details of over-the-air updates remain ongoing. Verizon iPhones have strangely been left somewhat behind in software updates, still only able to support iOS 4.2.8 as the highest version. iOS 5 will consolidate the codebase across all iPhone models when it is released this fall.