Steve Jobs to Introduce iCloud, iOS 5, and Mac OS X Lion at WWDC Keynote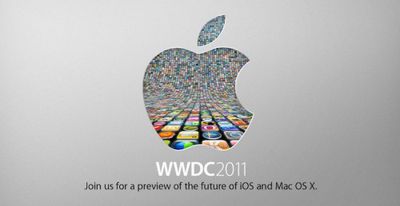 Apple today announced that Steve Jobs will indeed host the keynote for the company's Worldwide Developers Conference (WWDC) next Monday in San Francisco. Aside from the expected focus on iOS 5 and Mac OS X Lion, Apple's announcement also confirms that Jobs will introduce the company's "iCloud" service.
Apple CEO Steve Jobs and a team of Apple executives will kick off the company's annual Worldwide Developers Conference (WWDC) with a keynote address on Monday, June 6 at 10:00 a.m. At the keynote, Apple will unveil its next generation software - Lion, the eighth major release of Mac OS X; iOS 5, the next version of Apple's advanced mobile operating system which powers the iPad, iPhone and iPod touch; and iCloud, Apple's upcoming cloud services offering.
Apple last month was reported to have purchased the iCloud.com domain name, with additional reports claiming that Apple has indeed been referring to its streaming service by that name. Apple has been said to be close to wrapping up negotiations with major music labels and publishers to allow users to stream their owned music from Apple's cloud-based servers to any of a number of Internet-connected devices.