Apple's Back to School Promo Launching Wednesday With $100 iTunes Gift Cards?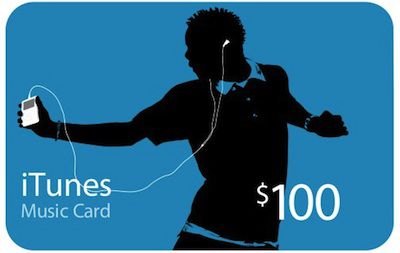 Following a couple of missed rumored launch dates, a report surfaced over the weekend indicating that Apple will finally be launching its annual Back to School promotion this Wednesday. A new report from 9 to 5 Mac corroborates that claim and adds a new wrinkle -- instead of a free iPod as in years past, Apple will be offering $100 iTunes gift cards to education customers purchasing new Macs.
In year's past, Apple's Back to School promotion offered students their usual educational discount plus a free iPod with any purchase of a Mac. This year, 9to5Mac has been told, will be very different. In fact, Apple will not be offering free iPods during this promotion but will instead offer a $100 iTunes gift card.
Such an offer will likely be a letdown for a number of users who have been holding out on Mac purchases in hopes of picking up a free iPod. The free iPod offer has typically been good for the low-end iPod touch, which usually comes in in the $200-$230 range, meaning that this year's offer would contain considerably less value and be for media rather than hardware.