White iPhone 4 to Finally Arrive By End of April [Updated]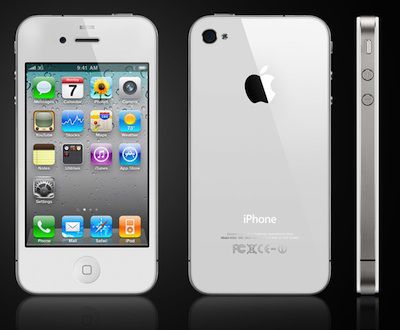 Bloomberg
is reporting that Apple will finally deliver the white iPhone 4 by the end of April after a 10 month wait.
The new version will be available from AT&T Inc. and Verizon Wireless by the end of April, said one of the people, who asked not to be identified because the plans aren't public. The release was stalled as Apple resolved manufacturing challenges, including paint that peeled under heat, one person said.
Bloomberg's sources reveal that the issue that had caused the delay involved the white paint peeling under heat. After the initial delays, Apple had said the white iPhone would ship by Spring 2011. The new model may help boost sales of the iPhone 4 which has been on the market since June of 2010. Bloomberg also confirms previous reports that Apple is not planning on introducing a new iPhone at WWDC, possibly waiting until later this year to introduce the iPhone 5.
Update: Reuters offers a similar update, claiming that the Apple has begun production on a white iPhone that will be released "within a month".
Suppliers to Apple Inc have begun production of white iPhones after a delay of almost 10 months, pointing to a launch date of within a month, two people familiar with the situation said on Thursday.
Update 2: According to The Wall Street Journal, Apple has confirmed that the white iPhone delays are nearly over and reiterates its previous position that the device will be launched this spring.
Apple Inc. said Thursday that delays keeping the white iPhone from store shelves are nearly ended and that the device is on track for spring release, reiterating the projection that the company made in October.
Apple declined to comment about which carrier would initially carry the white iPhone 4.