Intel Announces Setback in Production of Chipsets Destined for iMac and MacBook Pro Revisions [Updated]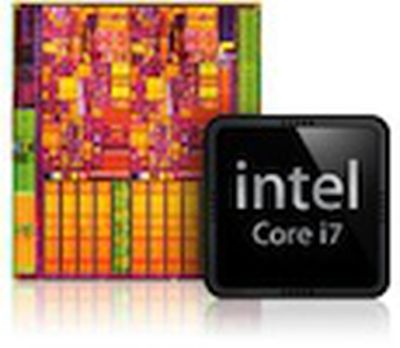 Intel today announced that it has discovered a "design error" in its "Cougar Point" support chip that is part of its implementation of the Sandy Bridge architecture for desktop machines, chipsets that are expected to make their way into the next-generation iMac.
As part of ongoing quality assurance, Intel Corporation has discovered a design issue in a recently released support chip, the Intel 6 Series, code-named Cougar Point, and has implemented a silicon fix. In some cases, the Serial-ATA (SATA) ports within the chipsets may degrade over time, potentially impacting the performance or functionality of SATA-linked devices such as hard disk drives and DVD-drives. The chipset is utilized in PCs with Intel's latest Second Generation Intel Core processors, code-named Sandy Bridge. Intel has stopped shipment of the affected support chip from its factories. Intel has corrected the design issue, and has begun manufacturing a new version of the support chip which will resolve the issue. The Sandy Bridge microprocessor is unaffected and no other products are affected by this issue.
The issue, which affects systems utilizing Intel's second-generation quad-core Core i5 and i7 processors, has pushed back production to a projected late February date for the first shipments and an April date for full recovery. Intel is estimating the entire cost of repair and replacements associated with the issue to be around $700 million.
Apple's current 27-inch iMac utilizes the first-generation versions of these Core i5 and i7 processors in high-end configurations, and the company is expected to adopt some of these second-generation versions in an update to the line. The iMac was last updated in late July and is approaching the end of its usual update cycle. The issue cited by Intel in today's release does not affect notebook chipsets such as those expected to be used in a Sandy Bridge update to Apple's MacBook Pro line, which is also due for an update.
Update: While initial reports had suggested that the issue is limited to desktop versions of the platform, Cougar Point is in fact used in both desktop and mobile chipsets based on Sandy Bridge, indicating that the recall could also delay availability of refreshed Apple notebooks such as MacBook Pros.