iOS 4.3 to Bring Mobile Hotspots to GSM iPhones, Pending Carrier Support? [Updated]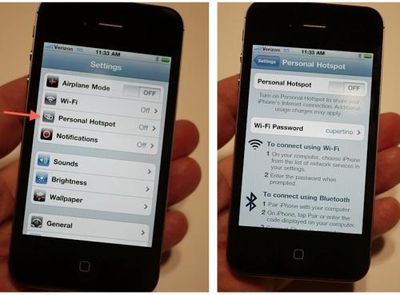 One of the major new features offered with the Verizon iPhone 4
announced today
is support for turning the device into a
personal hotspot
allowing up to five Wi-Fi devices to share the iPhone's cellular data connection. Personal hotspot support comes built directly into the operating system of the Verizon iPhone 4, which is running a new iOS 4.2.5.
According to both iPhoneclub.nl [Google translation] and iPhoneHellas [Google translation], Apple will be bringing the same personal hotspot support to current GSM iPhones with a forthcoming iOS 4.3 update.
The catch is that the functionality is also subject to the approval of individual carriers, requiring them to be onboard for allowing their customers to access the feature. For its part, AT&T has said that it is "evaluating" the hotspot feature and that it has "no plans to announce today".
Despite support for somewhat-similar Internet tethering via USB and Bluetooth included in iPhone OS 3.0 released in mid-2009 and with a number of international carriers moving quickly to support the feature, AT&T waited an entire year as it cited concerns over network performance before finally supporting the feature with the release of iOS 4.0.
Update: BGR has "confirmed" with one of its sources that the hotspot functionality will in fact come to all iPhones with iOS 4.3, which the source claims is due for release in March.
According to our source, the personal hotspot feature that debuted on the Verizon iPhone yesterday will, in fact, be making its way to all iPhones in iOS 4.3. We're sure there will need to be carrier support for this feature, and for AT&T users it is entirely possible we might not see this right away.
The report also offers several screenshots appearing to show the "Personal Hotspot" settings on a non-Verizon iPhone, including a change in the icon used for the service.