Mac App Store Reportedly Set to Launch at Noon Eastern Time Tomorrow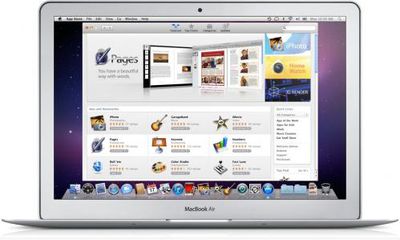 According to
The Loop
, Apple is apparently planning to
open the Mac App Store
at noon Eastern Time tomorrow, bringing a variation of the company's integrated application purchasing system for iOS to the Mac OS X platform.
The Mac App Store will officially launch on January 6, but nobody has been able to nail down a time when the service will be publicly available.
According to my sources, the Mac App Store will be available at 12:00 pm (noon) ET on Thursday. That puts it at about 9:00 am PT where Apple is headquartered in Cupertino, Calif.
The Loop's Jim Dalrymple is a veteran Apple-focused journalist who early last month accurately claimed that the Mac App Store would launch in January, despite several rumors circulating at the time claiming that Apple would open the store before the holidays.
Just yesterday, we noted that several high-profile iOS developers are bringing Mac versions of their applications to the Mac App Store in the initial wave, generally opting to price their offering inline with the corresponding iOS versions.