Mac App Store Still on Track for January 2011 Launch?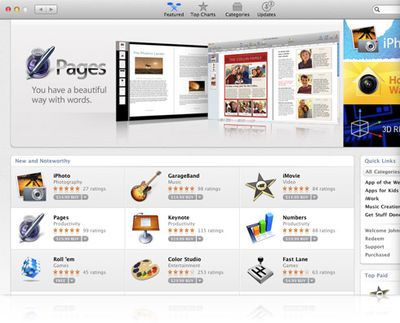 Despite some recent predictions
to the contrary,
The Loop
claims the Mac App Store won't be launching until January 2011.
Reports earlier this week claimed Apple would launch the Mac App Store on December 13, ahead of the holiday shopping season. However, according to my sources, Apple will launch the store in the new year.
The previous report pegged the launch as early as December 13th. The later January launch would make more sense as Apple still needs to ready the final version of Mac OS X 10.6.6 to coincide with the Mac App Store launch. A January launch would still coincide with Apple's original plans to launch within 90 days of their October announcement.