Sales of New Apple TV to Hit One Million Units This Week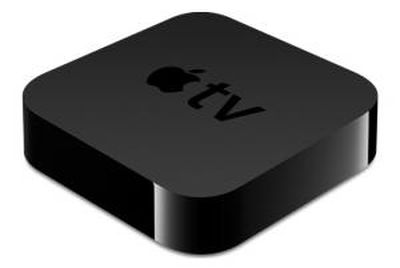 In one final promotional push before Christmas, Apple today
announced
that sales of the new Apple TV will hit the one-million mark this week. The company also noted that users are currently renting or purchasing over 400,000 TV episodes and 150,000 movies per day through the iTunes Store.
Apple today announced that it expects sales of its new Apple TV to top one million units later this week. The new Apple TV offers the simplest way to watch your favorite HD movies and TV shows, stream content from Netflix, YouTube, Flickr and MobileMe, all on your HD TV for the breakthrough price of just $99. iTunes users are now renting and purchasing over 400,000 TV episodes and over 150,000 movies per day.
One analyst estimated in the days after the new Apple TV became available that the company appeared to be selling at least one million units per quarter. With the new Apple TV having launched at the very end of September, the estimate appears to have been very much on target.
Apple CEO Steve Jobs announced at the company's mid-October earnings conference call that it had sold over 250,000 units of the new Apple TV in just under three weeks on the market. Consequently, it appears that Apple has sustained that momentum in order to reach one million units in the device's first twelve weeks of availability.