Early Apple TV Sales Estimated at 1 Million Per Quarter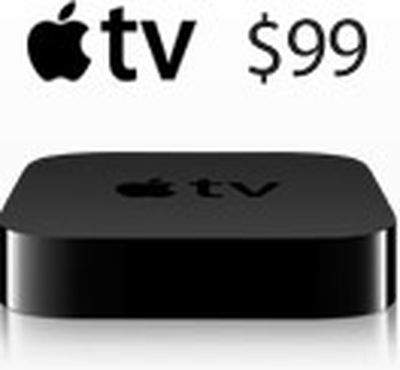 Barron's reports on a new research note from JMP Research analyst Alex Gauna, who has used evidence that regular shipments of the new Apple TV to Apple's retail stores around the United States are selling out almost as soon as they arrive to estimate that the device is selling at a rate of at least one million units per quarter.
Gauna believes Apple TV is selling at a pace at least one quarter to one third that of the iPad, or at least 1 million units a quarter. He says the $99 price point "is resonating with consumers."
Gauna's report relies on checks with over 20 Apple retail stores around the country, with anecdotal evidence from other customers supporting that observation.
With the new Apple TV having been available for only a week and shipping estimates in Apple's U.S. online store currently at 1-2 weeks, it is difficult to gauge true demand for the device beyond the initial surge and Apple's efforts to ramp up production to meet that demand. One million units per quarter would, however, appear to be a relatively significant improvement over the original Apple TV based on analyst estimates of that model's performance over the last several years. Apple does not provide data on Apple TV unit sales in its quarterly earnings release, so firm estimates of the device's performance since its 2007 introduction are not available.