Sales of Revamped Apple TV Pegged at Over 250,000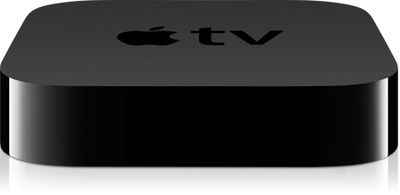 During today's earnings conference call, Apple CEO Steve Jobs
noted
that the company has sold over 250,000 units of the revamped Apple TV that was unveiled at the company's September 1st media event and began shipping at the very end of September.
Responding to a question about how the device is performing in the marketplace and whether users can expect Apple to shift to a streaming model for other products, Jobs noted that Apple doesn't discuss unannounced products but that it's been "thrilled" with the performance so far. Jobs also pointed to the AirPlay capabilities in iOS 4.2 set to debut next month as another reason for customers to look to the "very enticing" $99 Apple TV.
One analyst estimated earlier this month that Apple was selling the new Apple TV at a rate of about one million units per quarter, although it will take some time for the true demand to become apparent as the initial wave of orders tapers off and supply constraints experienced at the launch begin to ease.