Supply Constraints Said to Prevent Apple From Adopting OLED for iPad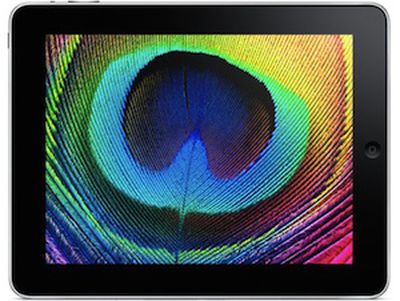 Last week,
DigiTimes reported
that suppliers for the backlight unit on the next-generation iPad had been named, quashing rumors that Apple might finally turn to OLED technology for its portable devices.
In a brief commentary on the the overall OLED industry published today, DigiTimes specifically points to supply constraints as one of the primary reasons Apple has yet to shift to the technology.
With backlight unit (BLU) makers set to be suppliers for the second generation of iPad, AMOLED will still be unable to enter Apple's supply chain. Panel makers have noted that a major reason for Apple to overlook AMOLED for iPads is insufficient supplies.
A major challenge for OLED vendors is that manufacturing capacity isn't the only factor holding them back from producing panels for an OLED-based iPad, as the current technology isn't even appropriate for mass production of panels in that size, particularly at competitive price points.
Moreover, the current AMOLED technology is not suitable for volume production of 7- to 11-inch tablet PC panels, and the mass production cost will not be able to compete with TFT-LCD panels.
DigiTimes has been one of the most prominent sources suggesting that Apple has been looking at OLED technology, reporting that sources indicated Apple was considering an OLED display for the second-generation iPad even as it questioned the economic feasibility of the rumor, and also claiming that Apple had investigated using an OLED screen on the iPhone 4.